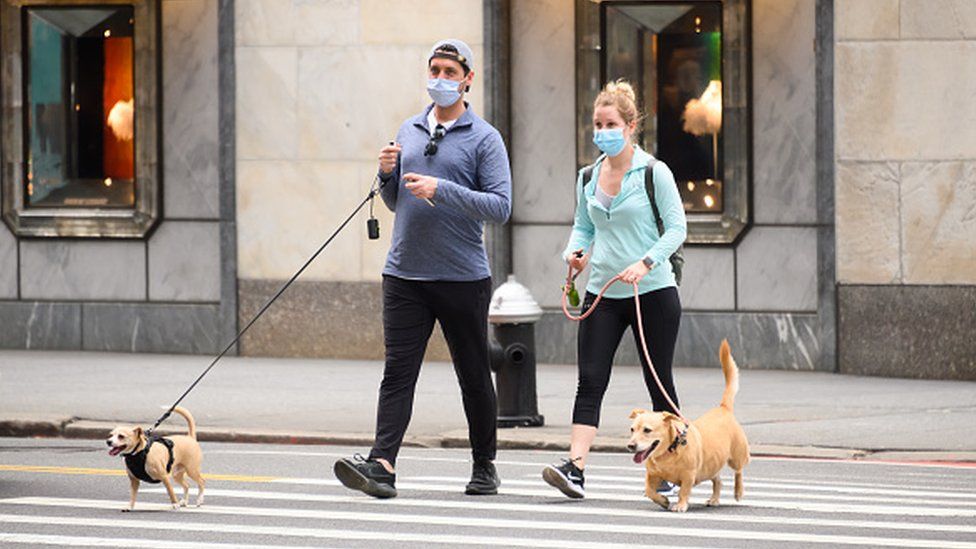 A pet may make a home exciting and can be a great travel companion while living in Denmark. Formalities or regulations, on the other hand, may deter you from travelling with your pet. Getting a dog is like getting a new family member, and it can easily become your best friend. It will always be there for you when you are lonely and need someone to talk to. On the other hand, a dog is an alive, breathing creature that must be handled and respected. If you are travelling to Denmark with your pet dog or visiting the country for a pet-friendly vacation, you can visit Danskeanmeldelser.dk for more details on the pet travel process and a detailed travel plan. You can also visit vetboxen to know the requirements for travelling with your Dog to Denmark.
Getting a dog is seen as a big responsibility in Denmark, and most people take it extremely seriously. There are numerous factors to consider, both practically and monetarily. Liability insurance for your dog is a legal requirement. Despite having a strict ban on hazardous dogs, Denmark is a pet-friendly country that allows dogs to roam freely in most public areas. Because of the numerous pet import rules that must be observed, international pet travel to Denmark might be difficult.
Rules that apply when you travel to Denmark with a dog
If the following conditions are met, you can travel to Denmark with your dog for non-commercial activities from an EU country:
If You are the one who is accompanying the dog. You may also authorise a friend or family member to go with the animal in some instances.
A microchip must be used to identify the dog. Dogs that were tattooed with an easy-to-read tattoo before July 3, 2011, may be eligible for an animal passport.
An authorised veterinarian must issue the animal with an EU pet passport.
The dog must be vaccinated against rabies. The vaccine must have occurred at least 21 days before you travel to Denmark.
All dogs must be marked and registered in the Danish Dog Register before they are eight weeks old in Denmark. If you own a dog in Denmark, you must purchase an insurance policy that covers if the dog causes injury or damage to people or things.
Banned breeds in Denmark
Certain dog breeds are not accepted in Denmark. The following 13 breeds are prohibited in Denmark, and it is illegal to own and import such breeds and their mixtures. Pet dogs on the banned list can travel through Denmark without leaving their travelling box for more than a few minutes for exercise or feeding.
American Bulldog
American Staffordshire Terrier
Boerboel
Caucasian Shepherd Dog
Central Asian Shepherd Dog
Dogo Argentino
Fila Brasileiro
Kangal
Pitbull Terrier
Sarplaninac
South Russian Shepherd Dog
Tornjak
Tosa Inu
The entry of wild dog species and cross-breeds of these breeds is likewise prohibited. However, you can bring it into the nation under the transitional laws if you owned your dog before March 2010. According to the transitional guidelines, a dog from one of the breeds mentioned above can be imported into Denmark if the pet owner provides paperwork to back up their claim. The exclusions do not apply to Pit Bull Terriers and Tosa Inus, which have been prohibited in the country since 1991.
Under the transitional rules, dogs imported into Denmark must always be on a leash and wear a closed muzzle in public settings. They are only allowed to run free in enclosed private spaces.
Danish Legislation on Dogs
The Danish Act on Dogs governs the responsibilities of dog owners. Tourists and those who bring their dogs to Denmark are subject to the restrictions of the Danish Dog Act. The Danish Parliament passed revisions to the Danish Act on Dogs on June 11, 2014. On July 1, 2014, the amendments went into effect. The police are required by the Danish Act on Dogs to euthanise dogs that savage a person or another dog in an attack. On the other hand, the changes provide a new, more detailed definition of'savaging.' The attacking dog owner can also request an expert examination of the matter under these new provisions.
In conclusion, it is possible to travel with your dog to Denmark. Although there are restrictions, if you adhere to the rules and regulations of the country, then it can be more accessible. Travelling with your dog can give you a companion during your travel and stay in Denmark. Denmark is a pet-friendly country that you can travel with your pet as long as you register your pet with the relevant authorities.